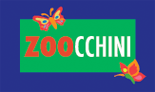 I recently came upon an awesome company called
ZOOCCHINI
. They have so many cute plush friends, very soft hooded towels, adorable area rugs, and great dinner sets! Everything is very unique, well made and totally affordable!
Meet Casey the Cow! Lyla is in love with her new, hooded towel, as am I. It is very big and comfortable. It's really soft and cuddly, perfect for after a nice bath or in the summertime, after a nice swim. I'm so glad we got this because this is the first towel I came across that has everything we need.
Check List:
Big enough to cover her completely, so she's not cold. CHECK!
Soft & cuddly enough, so she is comfortable. CHECK!
Adorably cute, so she thinks she is a moo-moo cow. CHECK!
She loves her moo-moo cow so much that she now insists on using it as a blanket at night. She can't go to sleep without it, NO JOKE! It's really cute.
I also got a chance to review Jilly the Giraffe! Jilly comes packaged in her own designer Safari bucket. She is so soft and cuddly. The material is amazing. I got this one for Kalina to play with. She loves holding on to her. Lyla has been having fun with the little bucket that she comes in. When Jilly has to go "night-night" that's where we put her. It's a great idea because it keeps her protected from getting smashed in with all the other toys. This product is great! Kalina loves her new friend!
Both of these items make fabulous gifts for birthdays, baby showers, or holiday gifts! This is very unique and useful which makes any parent appreciate it more!
ZOOCCHINI
is giving one lucky my *MOM*ents reader a summer prize pack of a hooded towel (Elsie the Elephant) AND a plush friend (Jilly the Giraffe).
Contest will end Thursday, July 1st at 11:59pm. (est). One winner will be chosen at random and announced on Friday, July 2nd.
Here's how to enter:
Mandatory Entries:
Follow my *MOM*ents on Twitter
Refer to friends
Subscribe to my *MOM*ents mailing list
Post giveaway on Facebook or Twitter or Your Blog
**Don't forget to leave a separate comment for each entry so that you have more chances to win. Make sure you include your Name and Email Address.**
ALSO,
ZOOCCHINI is offering all my *MOM*ents readers 20% off your entire order for the next 30 days!! Use coupon code:
ZOOC203
Thanks to ZOOCCHINI for provinding this awesome giveaway!